Re-branding and new front-end website design for this event. Process methods: research analysis, sitemap, storyboards, visual comps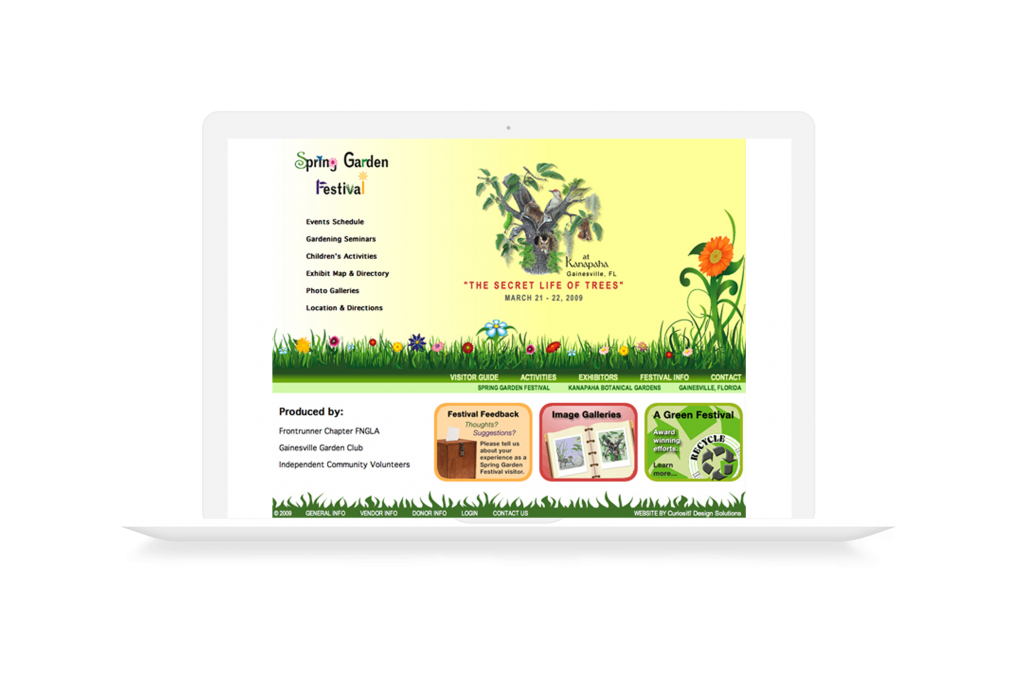 Goals:
Promote the festival by providing detailed information to the general public.
Support the ongoing recruitment of high-quality exhibitors for participation in the festival.
Enhance connections between the general public and festival exhibitors; adding value to the overall experience.
Ease festival operations by communication with vendors and sponsors.
Attract additional volunteers
Sitemap
A content strategy sitemap providing basic user navigation flow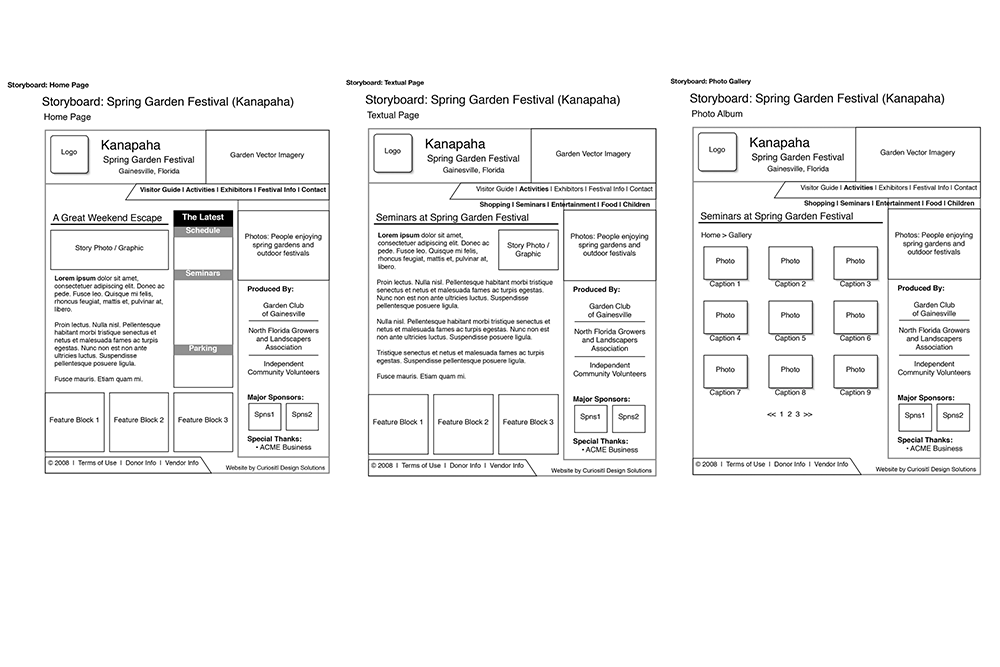 Storyboards/Wireframes
Examples of how the content and images would be organized on various pages
Digital Mockup
A stylized concept for the look and feel of the site and its components.